Hearty and healthy, this vegetable soup is low in fat and high in nutrition. It's great for the whole family. When my children were young I made this soup every week. I could always be sure they'd eat a whole bowl full and they'd often come back for seconds.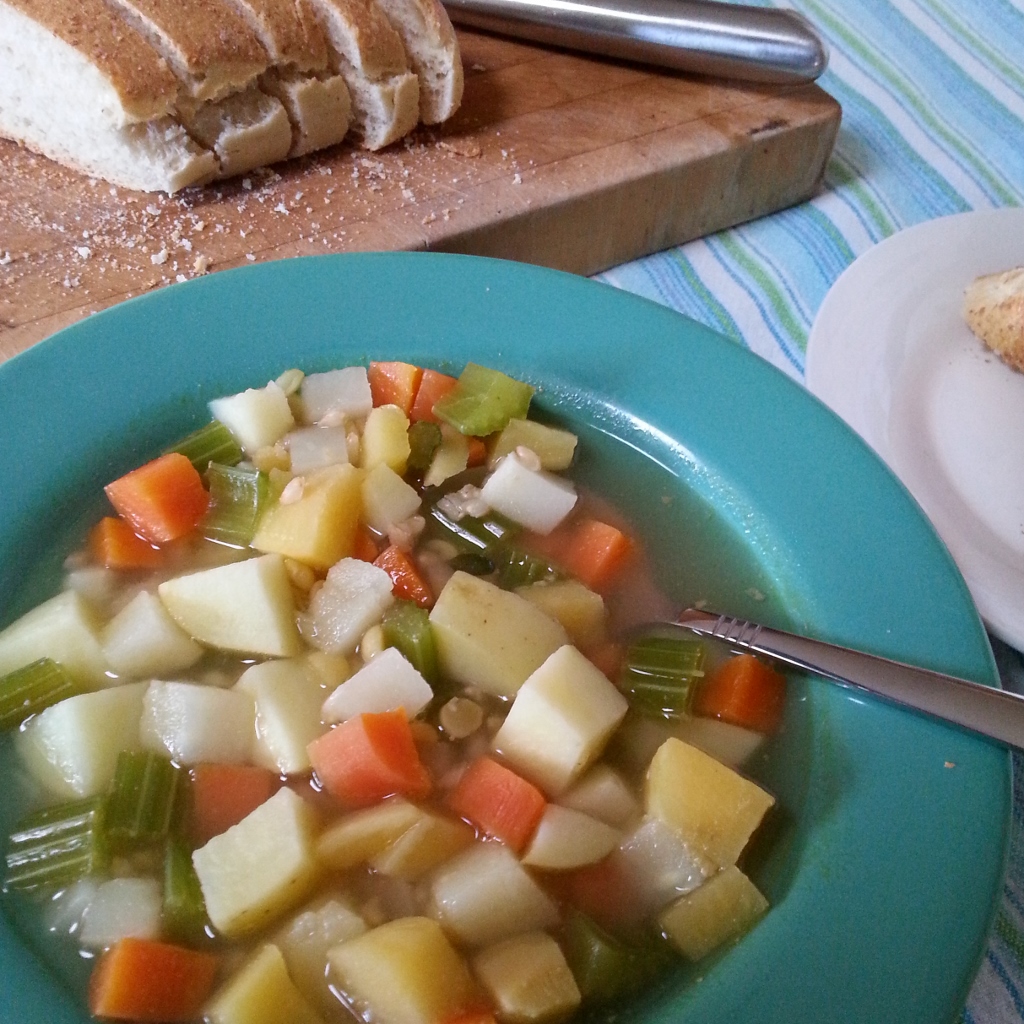 10 minutes preparation and 35 minutes to cook, this meal can be on the table in 45 minutes.
Ingredients
¾ cup soup mix, rinsed and drained (kidney beans removed)
¼ cup barley, rinsed and drained
2 large potatoes, diced
1 large parsnip, peeled and diced
1 medium turnip, peeled and diced
2 large carrots, diced
3 large celery stalks, sliced
1 onion (optional), chopped
8 cups water
1 tablespoon olive oil
2 Massel brand Vegetable Ultrastock cubes
¼ teaspoon asafoetida
1 bouquet garnis (I prepare my own by tying together bay leaves, fresh thyme and oregano)
Sea salt and cracked pepper to taste
Method
Heat oil in a large pot.
If including onion, fry until golden.
Next, add asafoetida and bouquet garnis and fry until fragrance is released.
Add water and soup mix and barley, then crumble in the stock cubes.
Bring to the boil.
Keep on the boil while preparing the vegetables.
Add in the vegetables (the heat will drop as you add them in) and bring back up to the boil.
Reduce heat a little and simmer until vegetables, grains and legumes are tender.
Season to taste with some cracked pepper and sea salt.
Other posts you might like