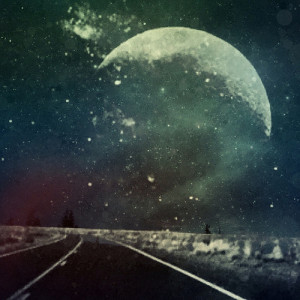 When I was about 7 years old, I had a profound experience of grace.
Our family home was often filled with extended family, and this was one of those occasions. For some reason, I'm now unable to recall, I retreated into the quiet and darkness of my Nana's bedroom for a moment.
Whatever it was that lead me to do this — I call it grace — I was required by what was about to take place to be away from the noise of the collective laughter and frivolity of the kitchen, the heart of our home.
I would not realise, for sometime to come, that my retreat into the silence of Nana's prayer-filled room would reflect a way of life for me, and that this was a divine and defining moment of my life.
A glimpse of a past life
Having been raised a strict Catholic, Catholicism was all I knew. We had never been exposed to other religions or their philosophies, and we practised with devotion all the teachings of the Catholic faith.
So, on this particular evening, as I was standing just inside my Nana's bedroom, and I heard my mother's cousin saying from the kitchen:
'I was such and such in a past life.'
I had no conscious knowledge of what it was she meant.
Everyone errupted with laughter. And in a moment of graceful transfiguration, I looked down at my little body as I uttered the words:
'I was an old Chinese man in my last life!'
With these words I saw the body of an old man dressed in brown clothing of natural fibres, with what I assume were brown leather hobnail boots on my feet.
Even now, this memory is clear. And like many other moments of grace in my life, it stands apart from the other 'ordinary' kinds of memories of my childhood.
Remembering glimpses of the future
It wasn't until I began my studies with the Brahma Kumaris World Spiritual University, where reincarnation was fundemental to the structure of their belief, that I recalled this moment vividly, as an adult.
By this time I already understood reincarnation as a concept, but it was not until I arrived in my true spiritual home, that this memory was retrieved with perfect clarity and sensory perception.
On another earlier occasion in my childhood, my kindergarten teacher, Miss d'Brearer, took us across to the presbytery to introduce us to our parish priest, Monsignor Leonard.
As we entered his hallowed living quarters, in a flash it was as if I was somewhere else. There were soft white fabrics and cushions all around and the most peaceful feeling I had ever known. And just as quickly as it arrived, the moment disappeared.
I had been practising Raja Yoga with the Brahma Kumaris in Canberra for more than 2 years, when I was taken into a private upstairs meditation room that was identical to the vision I'd had when I was 5 years old and living in Sydney.
Both these visions took place in environments where prayer was a frequent and devoted practice.
Yet another related vision which I experienced, was the result of a rather unpleasant period of self abuse in my life.
I had developed the eating disorder bulimia, and one day after a purge I had embarked on a long walk. During the walk I had a vision of myself in an unfamiliar, old-styled kitchen. It was painted light green. I knew that I was vegetarian but didn't realise that this was a scene in my future.
The very first time I entered the kitchen at the Brahma Kumaris centre in Canberra, I was immediately transported back to that walk I had taken in Sydney during my teenage years. It was the kitchen from my vision and, by this stage, I was already a committed vegetarian and now around 30 years old.
Signs and faith
The vision of my past life and those of my future were not the only visions of my childhood. There would be many others which would be granted to me. And they were and are wondrous moments of grace which have been given to me.
They've offered me signposts and landmark moments to confirm that I'm exactly where I was always intended to be in my amazing journey through life. These confirmations reinforce my faith in the unseen powers which exist all around us. Their memory fills my awareness with the grace which still today seems marvellous, wonderful and surreal.
The pure and prayerful environment I was raised in, was a space in which visions were made possible for me. My life repeatedly offered me people of like purity such as Nana, Mum and Monsignor Leonard, contrasting the less desirable elements of life, with the divine.
We each have our own paths in life and it's our previous actions which decide how we perceive and experience what lies ahead.
I'm incredibly grateful for what my path has comprised, and I give thanks every day for the love I have encountered through it.
So if you would like more understanding of your own life path, this blessing is for you:
May grace reveal your path to you
May clarity enter your awareness
And may you experience the supernatural in some loving form today.
With all my love
Karen x
Image credit: gogoloopie
Other posts you might like