I absolutely love peanuts. This is one of my favourite slices and it's lovely to enjoy as an afternoon treat. I know some of you out there need to avoid peanuts. So, I'm sorry to say, you'll have to pass on this recipe.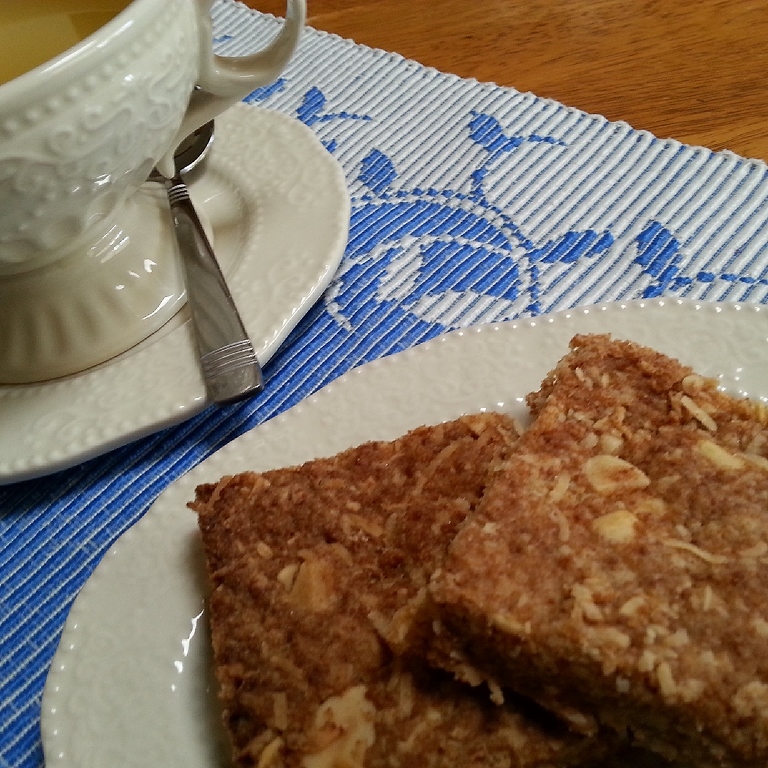 This is such a quick and easy slice to make. It takes 10 minutes to prepare and approximately 20 minutes to bake. It stores well in an airtight container for over a week.
Ingredients
125g coconut oil
1 cup self-raising flour
1 cup shredded coconut
1 cup coconut sugar
¾ cup chopped roasted and salted peanuts
Method
Preheat the oven to 180 degrees Celsius.
Melt the coconut oil and allow to cool.
Put the dry ingredients in mixing bowl, and stir until well combined.
Make a well in the centre.
Pour in the coconut oil and mix through until consistent.
Grease, or line with baking paper, a 28 x 21 cm wide and 1 cm deep scone tray.
Pour the mixture into the tray, and press in firmly.
Place in the oven for approximately 15 to 20 minutes, or until golden browned.
Remove from oven, allow to cool.
Place in fridge until solid.
Cut into squares.
Other posts you might like