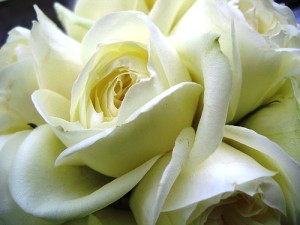 It's easy for people to make the assumption that psychic awareness and spirituality are the same thing.
On many occasions I've heard people discuss readings they have sought and received, automatically presuming them to be spiritual in nature.
But there is a world of difference between psychic awareness — the ability to perceive impressions — and the universal truths pursued in committed spiritual practices.
And whilst the two aren't mutually exclusive, they don't necessarily go hand in hand.
The use of readings to obtain information regarding our path can be enlightening, emotionally relieving — even healing.
But to confuse this with the important motivation of the pursuit of truth, wisdom and love within a spiritual practice, would be misguided.
Although it is a natural graduation from spiritual dedication and practice to psychic awakening, without a strong spiritual foundation, psychic abilities can be misused.
A pure intent and an elevated quality of thoughts and energy are desirable when consulting a psychic medium for a reading. These qualities lend a level of purity to the experience and ensure the appropriateness of the information which is brought through by the medium. Continue reading