Even my grand-daughters love this easy dahl recipe, which takes only minutes to prepare. Not only is it on the table quickly, but my family are drawn to the kitchen without a word from me as the aromas fill the house with warm, exotic fragrances.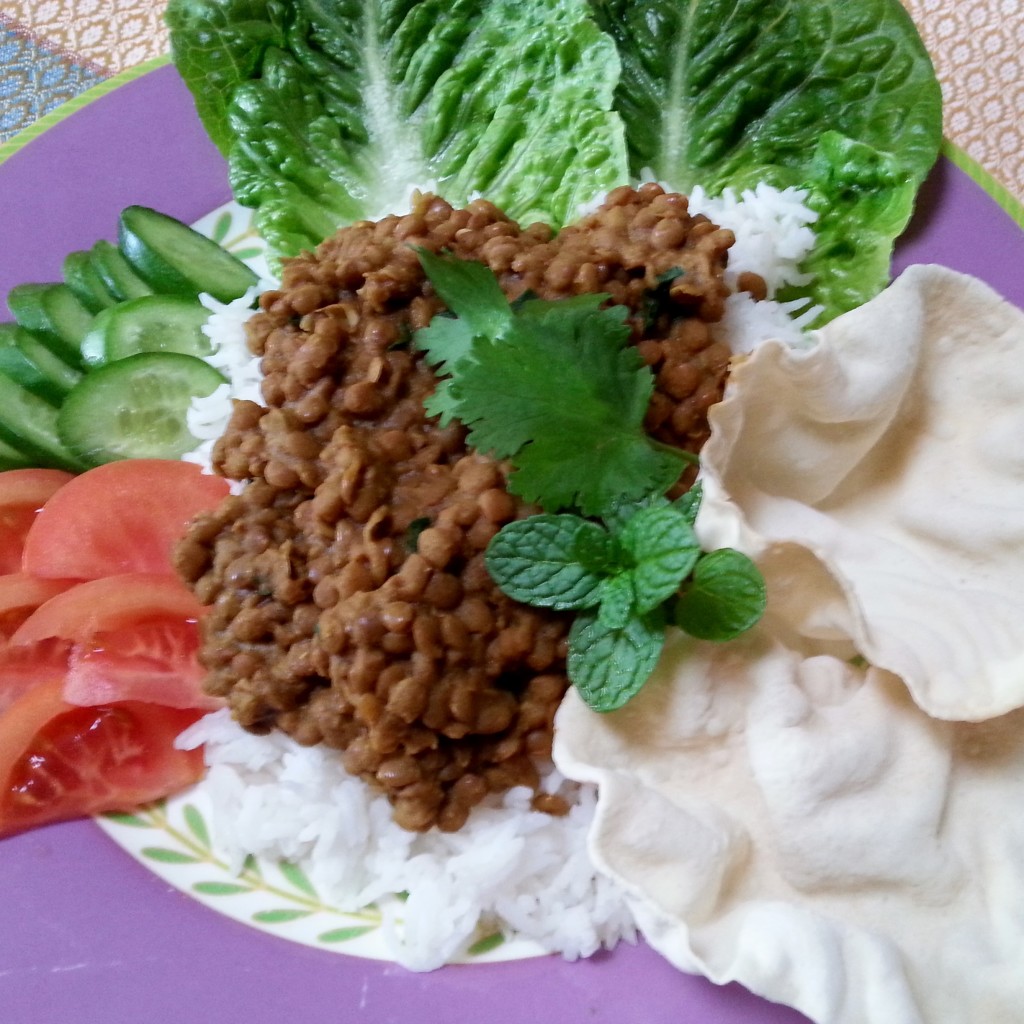 This recipe was inspired by a lentil dahl recipe from the Women's Weekly Vegetarian Cooking. I've adapted it to save time and to suit our personal taste, and you can do the same. This recipe makes 4 generous servings.
Ingredients
2 x 425g cans lentils
1½ cups water
1 small grated zucchini
1 small fresh red chilli or ½ teaspoon of dried chilli flakes
(Or according to taste)
1 tablespoon chopped fresh coriander
1 tablespoon coconut oil
2 bay leaves
1 teaspoon ground garam masala
1 teaspoon ground cumin
1 teaspoon tumeric
1 teaspoon ground coriander seeds
½ teaspoon ground cardamom
¼ teaspoon asafoetida
Method
Drain and rinse lentils.
Heat oil in saucepan and gently fry all spices until fragrance is released.
Add chilli, fry quickly.
Add lentils, zucchini, water and bay leaves.
Bring to boil then lower heat.
Simmer until zucchini is cooked through and dahl has taken on a creamy consistency.
Add fresh coriander and stir through.
Serve on a bed on steamed rice with fresh tomato, cucumber, lettuce and pappadams.
Sprinkle with fresh parsley, mint or coriander.
Serves 4
Other posts you might like