When you're in a hurry, it's great to be able to buy hummus ready made. But, as with all cooking, nothing's better than homemade. And this recipe takes 10 minutes at the most to prepare.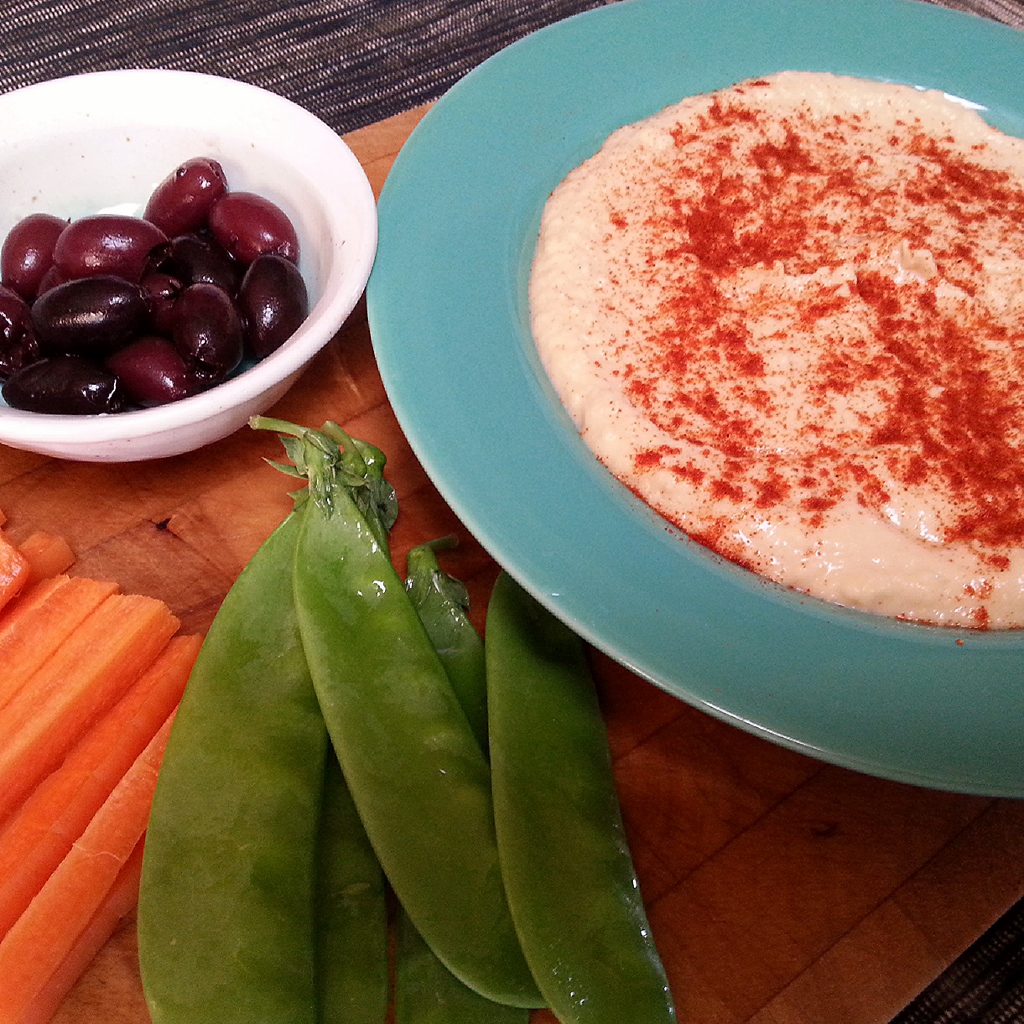 Use it as a spread or for dipping raw vegetables. How ever you choose to indulge, it's a healthy addition to your diet. The quantities below make enough to fill an average-sized bowl. I make double the serving below and it lasts our family a few days. We eat a lot of hummus!
You can make this recipe with dried chickpeas if you prefer. You'll need to soak them overnight, then boil them for 1½ to 2 hours prior to blending. It takes a little longer to create a smooth consistency, but if you prefer no canned products, then it's worth the wait.
Ingredients
1 x 400g can chickpeas (or 1½ cups of soaked and boiled chickpeas)
¼ cup chickpea brine (reserved from the can or soaking water)
1 garlic clove, crushed
1 tablespoon tahini
1 large lemon, squeezed
1 teaspoon olive oil
1 teaspoon sesame oil
Salt and pepper to taste
Method
Place all ingredients in a food processor and blend until a smooth and creamy consistency.
Pour into a serving dish and sprinkle with smoked paprika.
Refrigerate.
Other posts you might like