Your children will love these vegan sausage rolls. They're the ultimate family comfort food. Easy to prepare and great to eat, you've never had a healthier sausage roll.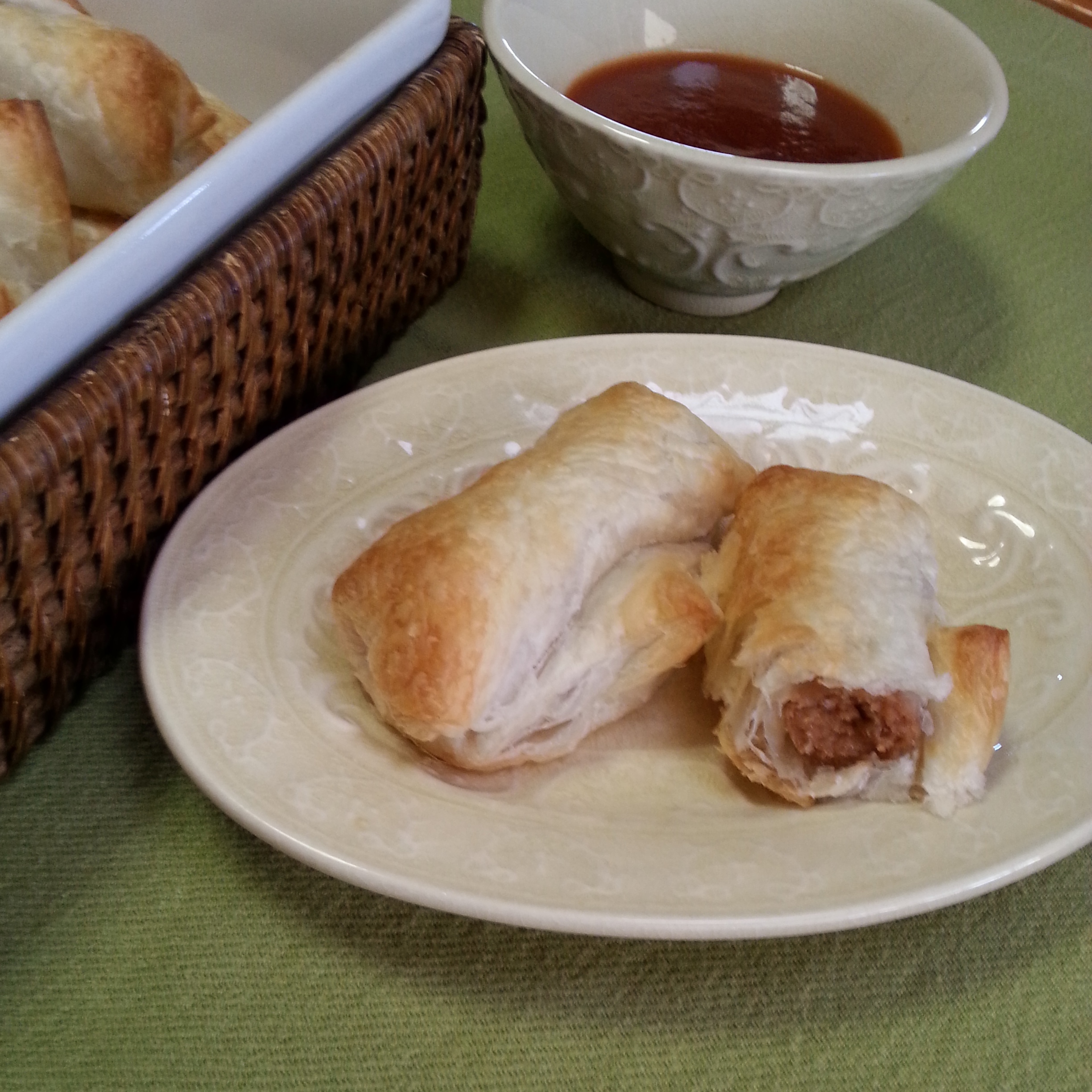 The children will love rolling the sausages in the pastry for you, and they take only 10 minutes to prepare. Allow approximately 30 minutes to bake.
Ingredients
1 packet Vegie Delights sausages
3 sheets Borg's Puff Pastry (frozen)
1½ tablespoons melted coconut oil
Tomato sauce for dipping.
Method
Defrost the pastry sheets.
Preheat the oven to 180 degrees Celsius.
Next, slice the sausages in halves.
Divide the pastry sheets in quarters.
Roll the sausage halves in the pastry quarters.
Place on a baking tray.
Melt the coconut oil.
Brush the sausage rolls with melted oil.
Bake in the oven for approximately 30 minutes or until golden brown.
Serve hot with tomato sauce.
Other posts you might like