Tahini is one of the great calcium sources. So, as a vegan, I like to incorporate it into my diet as often as I can. Because the sesame seeds are ground, our bodies can take up the calcium very easily.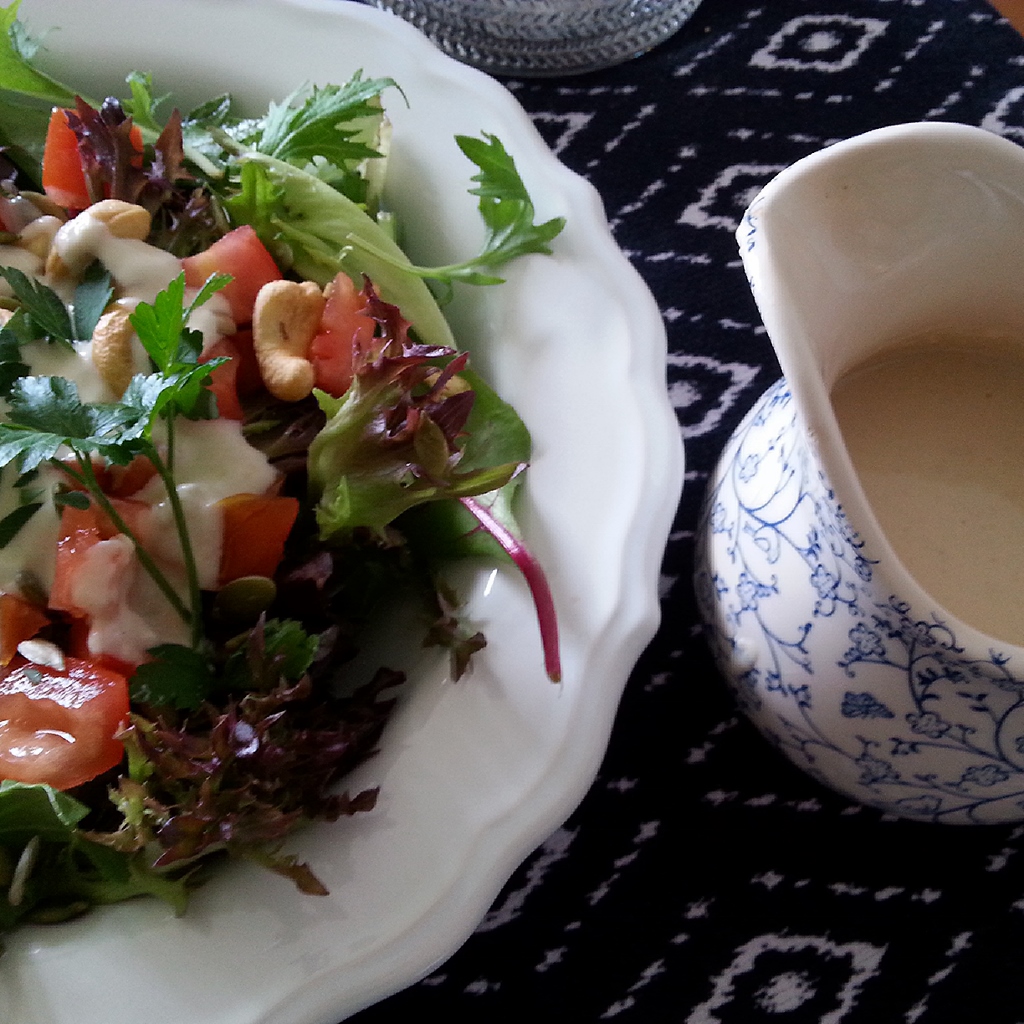 This sauce also contains the benefits of lemon and garlic. And you can add any herb you like to accompany the style of salad you want to dress. If you prefer not to eat garlic, this recipe is just as nice without. Homemade tahini sauce takes 5 minutes to prepare.
Ingredients
¼ cup tahini (hulled or unhulled)
1 clove garlic, crushed (optional)
1 tablespoon lemon juice
1 tablespoon chopped mint or parsley (optional)
4 tablespoons hot water
Salt and pepper to taste
Method
Place tahini, garlic (if using), and lemon juice into a small heat proof jug.
Add hot water.
Stir briskly.
As the mixture cools it will thicken.
Next add the salt and pepper.
Taste to see if you need more lemon, salt or pepper and adjust to your personal preference.
Refrigerate.
If adding the herbs, stir through just before serving.
Lasts well-covered in the fridge for 2-3 days.
Other posts you might like